The inspiration for this article is from the book, Letters Missionaries Never Write by Frederick L. Kosin. If you can get the book, I recommend it to you.
The letter that intrigued me was from a young adult MK. She talked about many of her feelings and thoughts about moving from her home country to the field, attending boarding school, and returning to her home country for college. I recognized many of the scenarios from my children's time overseas, and then back in their home culture. At first I planned to share her insights in this newsletter. But instead, I decided to address moms of MKs. My purpose is simple: I want to encourage you to hear your own kids and respond to their particular thoughts about this global nomad life.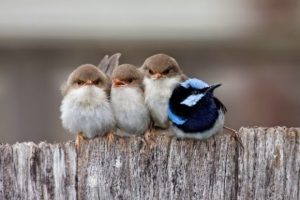 Going Out
The first feeling this young woman mentioned was that she had no choice about becoming an MK. She said her parents did a lot right. They discussed the decision carefully, and talked to her and the other children about the place they would go. She was excited at first, but later cried herself to sleep with grief about losing her friends. It became so bad she wished she could die and go to heaven since that would be better. I wonder if we, as parents, ever fully understand how our children, at their ages, experience our responses to the will of God.
Our children don't have a choice about being MKs, or military brats, or inner city kids, or doctor's kids. No child chooses their parents' career. Our MKs are not unusual in that. Even so, we should do everything we can to help our kids have the best life they can within the limits of our calling. We should try to teach them how to get the most out of the life they have been given. But we should not feel guilty that they did not have a choice about the type of life they grow up in.
We have friends from Brazil who went to serve in Japan. They reached their new home with two little children. Finances were tight already when upheaval in their sending organization caused the cancellation of all their support. They were left, unsupported and unloved, in a country they hardly knew. But they stayed. And they trusted God.
As you might know, Japan is a hard culture to penetrate. But they sent their two daughters to Japanese schools. When the girls complained, they said, "You have no choice." When they told us that, we were actually rather shocked. But it was wise, in their case. The girls not only assimilated, they embraced Japan. Now, in their young adult years, they want to serve God there. Mom and Dad gave them all the support they needed, but leaving was never an option.
Going to School
Her second issue was about boarding school. Her parents worked in a rather remote place, so boarding school appeared to be the best option. They felt that at boarding school she could be with lots of other kids and get a good education. That was not how this young woman understood the decision. She believed that they sent her to boarding school so she would be out of the way. Then her parents could do the Lord's work. It is really too bad that she made this assumption.
Whatever the decisions we make about our children's education, and other matters, it is important that our children know we have their best interests at heart, not just the success of our ministry, or the approval of the folks at home.
Going Home
This girl's parents did not go on home assignment. But she longed to go back home, even if it was only for a little while. Home assignments should benefit the whole family. They are that important. They take a lot of work to plan, but can be so helpful in our children's eventual re-entry to their home culture.
When she got to college, she felt out of step with her classmates. She didn't have money to buy the kinds of clothes other girls had; she didn't know how to play sports or games; and she didn't know what was important to the boys she met. She responded to the challenges well, though, by studying hard and finding a good church family.
One of her college classmates had been homeschooled in her host country. Homeschooling is a great option for some children, but not for all. Many children who did it successfully can have a tough time adjusting to a lifestyle that is miles apart from any personal frame of reference. This young woman did not do so well. She did not know how to handle money, time, freedom, relations with guys, or the temptations to do things she had never known existed. Of course, this is not the fate of all homeschooled kids. If you are homeschooling, however, you should take extra pains to help your children make the transition to living on their own and in their home culture.
Going Broke?
This young woman brought up another issue many MKs may feel is unfair about their situation. She said that her parents could not pay for her higher education. She needed to get scholarships and work part time to meet her expenses. This is not as unusual as she thought. Many parents cannot afford higher education for their children. It is not just a problem for MKs. But we live in a time when it is possible for anyone who wants a degree to earn one through patience, diligent study, and hard work.
Money is not the only way parents can help their children get higher education. Helping them establish residency may open community college or state schools to them. Researching loans, scholarships, and work-study options can help. God may have some very nice surprises for all of you when you take this to Him as a family.
Going On
Bitterness can paralyze and confuse. But this young lady overcame it. "I am not bitter about it," she said, "but it does seem like someone arranged my life for me without even asking me."
She continues: "I know some MKs that are very bitter. A few are really angry at God, and their parents. Some may never recover. I pray that will never happen to me. I know I cannot change the past but by the grace of God the future seems bright to me."
So what do I take away from this?
Here are the ideas that I hope we can all take away from this edition of Peter's Wife:
 God gave us the children we have. We don't own them; we are stewards of these children.
When God calls us, He has a good plan for our children too. It is our task to find that plan and help our children thrive in it. Make no assumptions. Pray for God's best.
We will never know all our children are thinking and feeling. It will help your children if they know you also get homesick or grieve that you can't be 'home' sometimes. Let them see how you deal with these feelings and help them learn their best way to cope. We don't want these bad feelings to become a root of bitterness.
We should listen and keep listening to them, and help them when the natural questions and feelings come up. Ask open ended questions to get a better idea what they are going through. Even the most attentive parents won't know all their children are feeling. The kids may not have the language to express their fears, or they may hide their desires so well, we won't know until they are adults. But address any issues you do hear about as soon as possible. And do it with grace. Even if they have no choice, you can assure them that you will always help them.
It is good for us to find ways to help our children re-enter their home culture in the best way possible. Many sending agencies have member care debriefing that can help address these issues. Also, your children may attend an MK re-entry program during the summer before college starts. Be open to any other ways God shows you to give your kids the opportunity to adjust to their home culture before beginning higher education.
God gave us our kids. They, too, are part of our calling. Let's do our very best to care for them and raise them to be good people who love and honor God. It is not our responsibility to make them happy all the time, but it is our responsibility to love them, understand them, and help them thrive.
---
We have previously published some good articles on MK issues. You might like to read:
Save